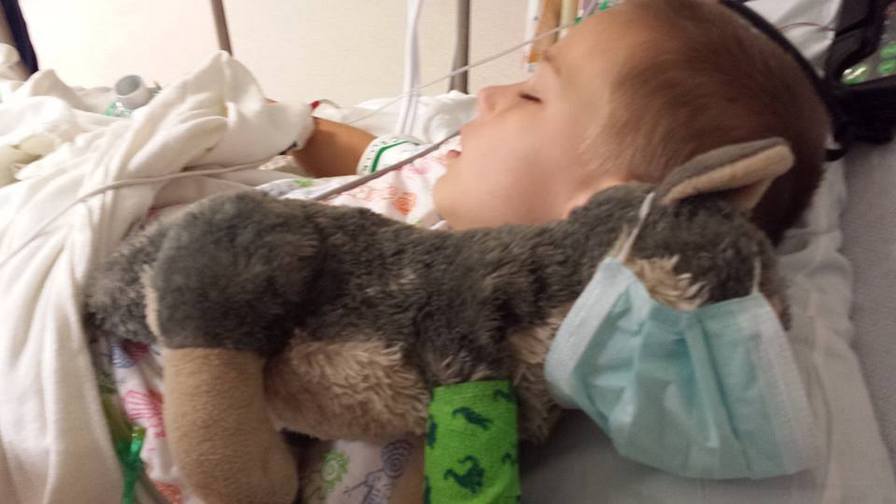 Not even a visit to the hospital can separate a kid from their favourite soft toy.
Just ask 9-year-old Joshua Wade, who went into hospital for an endoscopy last week with his stuffed animal 'Wolf' for support.
After introducing Wolf to his doctors at the Colorado Children's Hospital, Joshua asked whether his toy could also undergo surgery for a hole in his right leg.
Although Joshua's parents suggested Wolf's injury would best be treated at home, his doctor and anesthesiologist had another idea in mind. When the young patient awoke from his procedure, he found Wolf resting by his side with a surgical mask over his mouth, a bandage on his sore leg and five or six sutures.
"Joshua spent his initial moments in recovery focusing on his wolf rather than any discomfort from his procedure. Fighting back tears I thanked the doctors and nurses. It was such a sweet gesture by busy, but caring professionals and I will never forget it," Joshua's dad Kevin wrote in a Facebook post alongside the photo, which was then submitted to CNN's iReport.
"That stuffed animal means the world to him, that's his baby, and to know they thought enough of him to take care of his little baby is sweet."
The doctor who operated on Joshua and Wolf, pediatric gastroenterologist Christine Hurtado, has "operated" on a number of stuffed animals in her time to make hospital a less scary experience for her young patients. "Being part of a children's hospital, they really encourage us to go that little extra bit to make a difference for families and kids," she told CNN.
A couple of days later, Joshua removed Wolf's bandage and declared him "all better" – and you'll be happy to hear little Joshua is doing better too.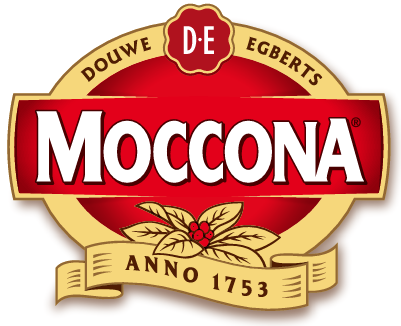 Modern life is super-busy. It's a juggling act. A thousand jobs rolled into one. We know you wouldn't change it for the world, but wouldn't it be nice to pause for a little bit of me-time every once in a while.
Moccona is that time out; a little bit of indulgence in an otherwise hectic day. From its smooth, rich taste to its iconic glass jar, Moccona has been a favourite with coffee lovers in Australia for over 50 years. Every jar of Moccona is made from 100% coffee beans and carefully produced to create a premium quality coffee that you'll love, every time.

Moccona lets coffee lovers enjoy a little more me-time, anytime.