Finding ways to relax is one key to enjoying life. Relaxation calms your fears and helps you release stress. Having less pent up stress can be helpful for fighting disease and staying healthy.
If you haven't been good at relaxing, how do you start? First, it's important to surround yourself with positive people. Negative vibes from friends and co-workers can spread, making it hard for you to relax. Avoid them or, even better, have them join you in some spirit-raising activity! Here are other good ways to relax:
1. Tickle your funny bone
Rent a funny movie or TV show, or visit a website that makes you laugh. Laughter releases tension and helps put life back in perspective – plus, it's really fun.
2. Get moving!
Who said you need quiet to relax? Play an upbeat album or tune in to your favorite radio station and dance for a few songs. This will revitalise your body and mind and you'll be ready to face anything.
3. Me time
You know the phrase "take 5?" It's a good one to live by. Set aside 5 or 10 minutes every now and then to have "you" time. Try waking up a little bit earlier than the rest of the house and enjoy the quiet alone (or with a nice mug of coffee).
4. Clean your inbox daily
No, not your e-mail. Your mind. Buy yourself a notebook or start a journal on your computer or online. Every night jot down happenings, thoughts and things accomplished that day, or even your frustrations. When your mind is "cleaned up," it is easier to relax and fall asleep.
5. Clean your inbox weekly
Yes, this time we mean the one on your computer. At least once a week, read and answer your personal e-mails and file, archive or delete the stuff you don't need anymore. Clutter in the computer can clutter your mind, so clean it up.
6. Do yoga
If you don't have time to join a yoga class at least once a week, then purchase an instructional DVD or watch an online tutorial. Make time to do at least 15 minutes of yoga most days. This will help stretch and relax your muscles
7. Take a bubble bath
Put on some soft music, light a candle and enjoy a nice warm bubble bath. If you don't want music, you can always take a book or magazine with you.
8. Get back to nature
Stepping outside to breathe in some fresh air and feel grass under your feet is a sure-fire way to de-stress. Find some time in your day to take a stroll around the block, swim in the ocean or lie in the park and make cloud shapes – whatever makes you feel happiest.
Being able to unwind and relax is one step toward a happier, healthier life. Don't be shy about being happy – pass it on to your friends and co-workers, they'll thank you for it.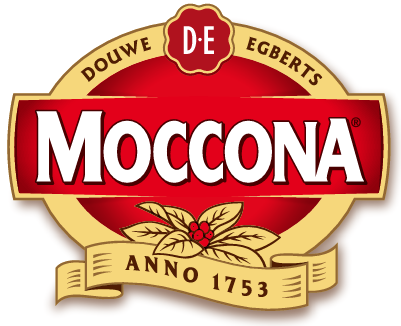 Modern life is super-busy. It's a juggling act. A thousand jobs rolled into one. We know you wouldn't change it for the world, but wouldn't it be nice to pause for a little bit of me-time every once in a while.
Moccona is that time out; a little bit of indulgence in an otherwise hectic day. From its smooth, rich taste to its iconic glass jar, Moccona has been a favourite with coffee lovers in Australia for over 50 years. Every jar of Moccona is made from 100% coffee beans and carefully produced to create a premium quality coffee that you'll love, every time.

Moccona lets coffee lovers enjoy a little more me-time, anytime.