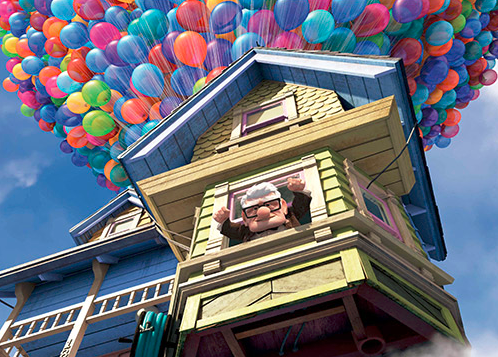 Remember the movie 'Up'? It tells the story of an elderly man who ties thousands of balloons to his house so he can fly to South America and fulfill all his travel dreams – and if you were ever the kid who tried to achieve 'lift off' by clutching fistfuls of helium balloons at your birthday party, you probably loved it.
This sponsored post is designed to help to lift you out of that inevitable mid-afternoon lull thanks to Aussie Bodies LO CARB bars, the smart snack when sugar cravings kick in. All opinions expressed by the author are 100% authentic and written in their own words.
An American man has attempted to make the dream of long-distance helium balloon flight possible – only his attempt at 'Up' went a little, well, 'down'.
Don't try this one at home, kids.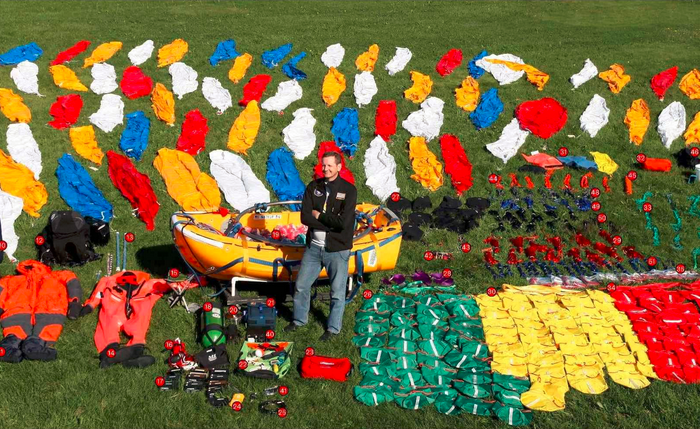 Jonathan Trappe, an IT project manager from North Carolina, tied 370 helium balloons (ah, so that's how many it takes) to a specially crafted 'lifeboat basket' and embarked on a flight across the Atlantic Ocean. He was up, up and away… then 12 hours and 756 kilometers later, he was back on terra firma.
"Hmm, this doesn't look like France," Trappe wrote on his Facebook page as he made an emergency landing in a remote part of Canada. He was forced to abort the mission due to a technical issue, and admitted he wasn't sure if he would survive the landing. Thankfully, he did.
"Situation stable. Have 60l water 38L. Gatorade 60,000 cal food. Have shelter and exposure gear," he posted on Facebook.
Although Trappe isn't the first non-Pixar person to attempt helium balloon travel, we think that maybe, just maybe, it's best to stick to conventional flight options.
iVillage gives you energy for your brain and Aussie Bodies LO CARB bars bring you guilt-free satisfaction for your sweet tooth!
Click here to grab your FREE Aussie Bodies LO CARB bar – with over 36,000 to giveaway!