It's one thing when your own baking attempts emerge from the oven as misshapen, molten messes that in no way resemble the photos in your recipe book.
But when you've forked out a handsome sum for a professional baker to work their magic, cake disasters aren't quite as funny. Just ask UK bride Celia, whose dreams of a tyre-shaped wedding cake quickly descended into what may be best described as the ultimate Cake Fail.
Celia asked her baker to recreate a black wedding cake resembling three stacked tyres – behold exhibit A: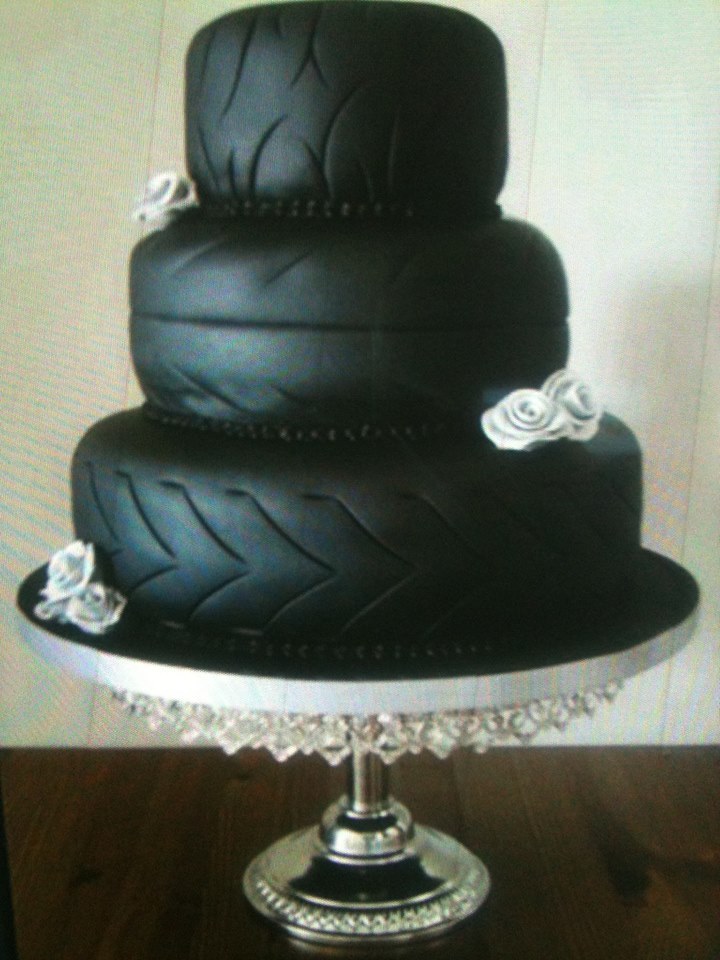 Not necessarily the wedding cake every girl dreams of, but hey, who's to judge?
This sponsored post is designed to help to lift you out of that inevitable mid-afternoon lull thanks to Aussie Bodies LO CARB bars, the smart snack when sugar cravings kick in. All opinions expressed by the author are 100% authentic and written in their own words.
However, what Celia received was… well… Let's just say this monstrosity final product didn't exactly rise to the occasion.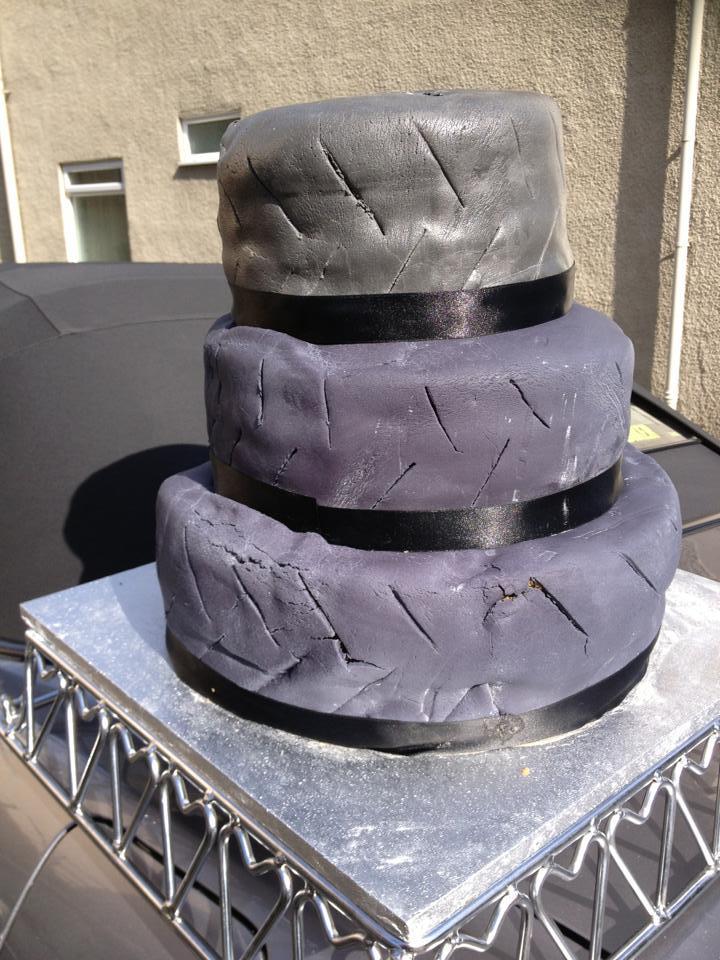 Oh dear. What's a disgruntled bride to do? Why, share her disappointment with the internet, of course!
Celia posted the cake up for sale – jokingly – on eBay, noting: "A few defects due to maker being unskilled. Uncut, along with large amount of awful cupcakes for free. No topper or decoration. Unusual design. Very heavy." Perhaps unsurprisingly, the cake hasn't attracted any bids thus far.
So, the moral of this tragic story is this: If you've ever produced a cake fail of your own, take comfort in the fact that a) nobody paid you for it (hopefully), and b) you're in good company. Check out this hilarious gallery of cakes that missed the mark and you'll be feeling like Adriano Zumbo in no time. Gallery by Alex Lilly.
iVillage gives you energy for your brain and Aussie Bodies LO CARB bars bring you guilt-free satisfaction for your sweet tooth!
Click here to grab your FREE Aussie Bodies LO CARB bar – with over 36,000 to giveaway!